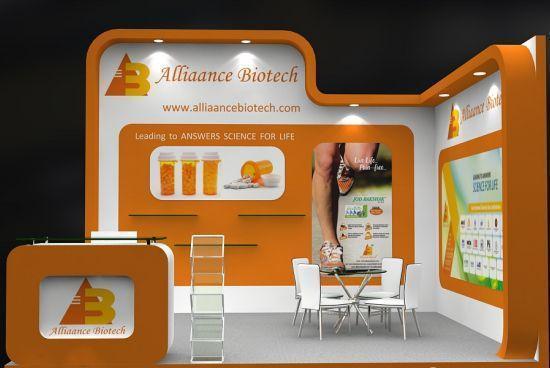 Alliaance Biotech is all set to represent its efficient herbal products at the popular pharmaceutical exhibition, Indian Pharma Expo, 2015.
Like every year, the Indian Pharma Expo (IPE) has come up with yet another pharmaceutical event this year, which is being organized in New Delhi. Among the top pharmaceutical brands in the country, Alliaance Biotech – a renowned herbal pharma company in Northern India is all set to participate actively in the upcoming event.
The Indian Pharma 2015 event will begin on 24th October 2015 in New Delhi with its venue set at the Pragati Maidan. It'll be a two day event in which top-notch pharma companies from all over the country will represent themselves.
Indian Pharma Expo 2015 is a pharmaceutical industry event that is organized every year. It aims at providing an opportunity for the participating companies to exhibit their products & services to the gamut of people, globally from healthcare and pharmaceutical industries. This two day expo will bring eminent manufacturers and suppliers together from various sectors of pharma, non-pharma and healthcare industries.
IPE-2015 is one-stop platform for all those who are planning to expand their pharma or healthcare business through various channels of franchise and distribution. The event also strives to benefit wholesalers and medical representatives who seek to purchase bulk products on concessional rates.
With the sole purpose to represent the health benefits of all its herbal products for the well-being of the nation, Alliaance Biotech (https://alliaancebiotech.com/) has also decided to mark its presence in the event this year. The company has already booked its stall in the event and will be available at the BOOTH NO. 26. The stall of Alliaance Biotech at the event is designed in a way to offer the visitors a space where they could participate in discussion or put forward their health or product related queries.
The two day event is certainly a big venture for the Alliaance as the company is expected to be awarded for their active involvement in the Pharmaceutical and herbal medical industry. However, the news is yet not confirmed officially.
The IPE 2015 highlights:
Showcasing the latest trends and technologies in pharmaceuticals, drugs and formulations.
Expecting to witness approx.10, 000 visitors' footfall.
Main focus on displaying latest pharmaceutical machinery, packaging equipment, software technology for pharma industry & management etc.
Meetings with manager and BDMs who are looking for new supplies, entering into new ventures, or building strategic partnerships.
The expo will feature international and pharma machinery pavilion.
We wish the IPE as well as Alliaance Biotech good luck for the success of their upcoming event. Hope, the event will be beneficial for the brands and the visitors.
News Source : http://www.prlog.org/12505682-alliaance-biotech-reaches-the-indian-pharma-expo-2015.html